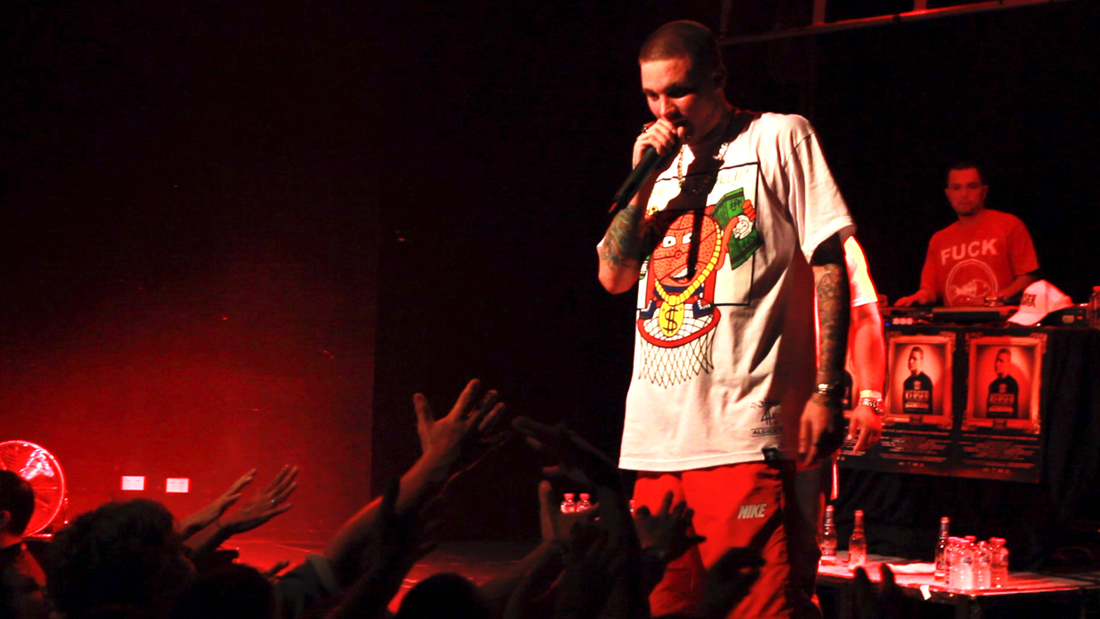 04 Sep

S.C.O.T. NATIONAL TOUR 2014

Following the success of previous album No Rest for the Sickest, one year later almost to the day Kerser dropped his 3rd LP S.C.O.T (Sickest C**t Out There) on 25th October through Obese Records Distribution.

Sky rocketing to #1 on the Urban ARIA charts and #5 on the main ARIA charts, he also claimed #2 on the overall iTunes charts following pop superstar Katy Perry. With his biggest release to date, Kerser toured nationally on the S.C.O.T Tour to sell out shows in early 2014 supported by the best that Australian Hip Hop has to offer including Jay (UF), DJ Victor Lopez, Fortay, Tycotic, Willis, Bitter Belief, Dwizofoz, DJ Dazastah, Complete & Omac, MDMA, Flowz, Edukate, Lariken, Classic Example, The Kid, with Melbourne shows hosted by Greeley from LMG Studios. Amongst his own shows he also locked in a spot nationally on the Big Day Out and Goodlife bills. See the gallery for photos!